Key Performance Indicators (KPIs) are the critical (key) indicators of progress toward an intended result. They help you understand if you are achieving your goals. KPIs create an analytical basis for decision making and help focus attention on what matters most. KPIs:
Are used to improve performance and achieve goals
Focus attention on what matters
Provide evidence to inform decision making
LIVE ONLINE
KPI PROFESSIONAL CERTIFICATION
The KPI Professional Certification can now be gained via a virtual offering! Experience the entire program as a series of webinars, facilitated group activities, and an online exam. All sessions, including small group exercises, will be facilitated by an expert facilitating consultant.
This course is designed to help participants understand the fundamentals of performance management, then successfully develop, deploy, and manage meaningful KPIs for strategic, operational, or program management.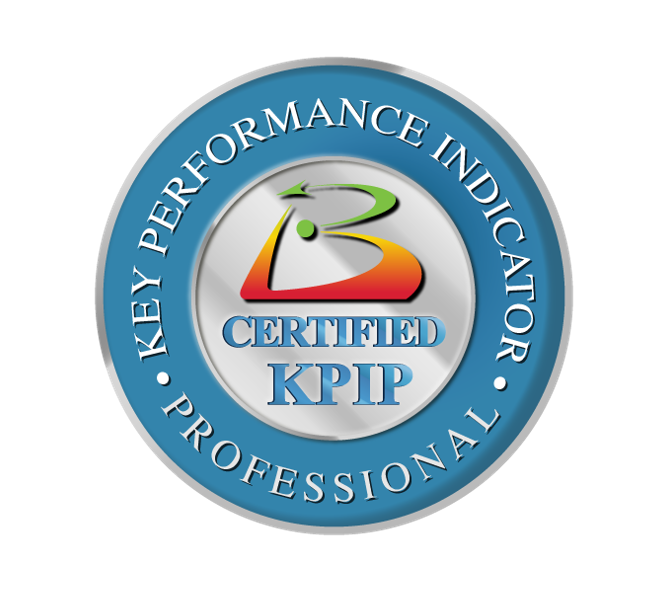 KPI DEVELOPMENT BEST PRACTICES
Developing meaningful KPIs is both an art and a science, involving a deep understanding of what to measure, how to measure, how to analyze performance information, how to report and clearly inform others regarding desired results and performance, and how to use the information to make better decisions. The MPRA methodology gives organizations a way to systematically:
Articulate a shared vision of what you are trying to achieve
Set practical goals
Develop meaningful indicators that can be managed and used for decision-making
Establish long-term discipline around getting things done.
Thought Leadership
KPI.org is a free online resource for those dedicated to improving performance through the use of KPIs. KPI.org is sponsored by the Balanced Scorecard Institute.
Consulting
Our consulting services are designed to provide you with the confidence that your KPI development and implementation will be a success.
Training and Certification
Our KPI certification programs, offered in association with the George Washington University Center for Excellence in Public Leadership, give KPI practitioners the tools they need to succeed.
KPIS: WHAT THEY ARE AND WHY YOUR ORGANIZATION NEEDS THEM
Many managers we talk to are embarrassed by the way their organization measures and reports their performance. But why? Most agree that performance measurement is a foundational element of good management and a key to success. Surprisingly, most struggle to:
Easily find meaningful Key Performance Indicators (KPIs)
Get true buy-in to performance measurement
Strongly align measures to strategy
Use measures to drive improvement